PIERRE CARDIN SNEAKER - PCMFWFC 901
Mã sản phẩm: PCMFWFE901BLK41
Các sản phẩm được tặng kèm


Đổi size miễn phí
Trong vòng 7 ngày

Thanh toán
C.O.D/ Visa card/ Master card/ ATM

Hotline 24/7
0888 560 606
Products: Sneakers Pierre Cardin - PCMFWFC901.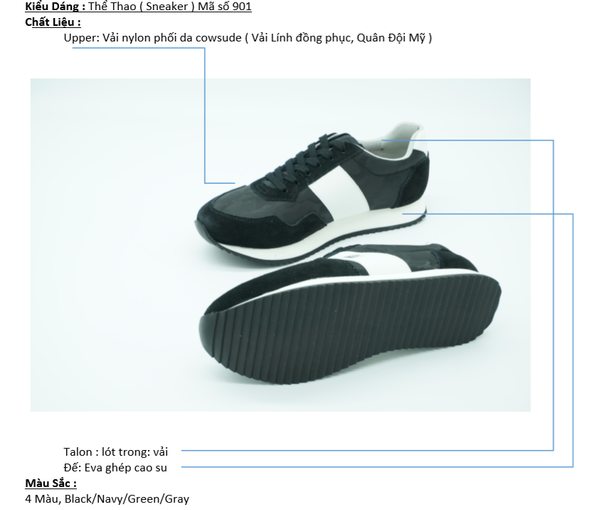 Thiết kế:
Sneakers are used in physical training, sports, or fitness activities. Nowadays, sneakers are considered as a must-have item for hanging out.
Pierre Cardin Sneakers are made of high - quality fabric and soft - lining, in a unique design, which can make you become more stylish.
The sole of the shoe is made of 100% high friction PU plastic, which makes the activities become more comfortable. A basic design with bright and dynamic colors makes it easier to mix with outfits.
Bảo quản:
- Store in a cool and dry place. Avoid direct contact with the sun.
- Avoid contact with water.